Review
Two times a year Buzz Books offers you a sneak peak at a lot of upcoming titles from all major publishers. You can find these Buzz Books at the 'Read Now'-section of Netgalley, and many titles offer you a link after the excerpt so you can request the title as well.
I was however, a little bit disappointed this time as one of the books Creatures of A Day was linked to a widget but had already been archived. (I assume the publisher didn't know this meant the title would be unavailable even for those using the widget)
Some of the books that sparked my interest (and I got an ARC for some of them) :
Gonzo Girl - Cheryl Della Pietra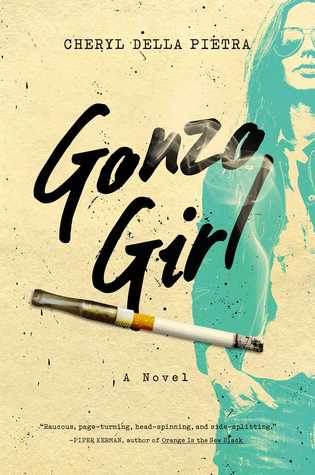 Long after the last drink is poured and the final gunshot fired, Cheryl Della Pietra's novel inspired by her time as Hunter S. Thompson's assistant will linger in your mind.

Alley Russo is a recent college grad desperately trying to make it in the grueling world of New York publishing, but like so many who have come before her, she has no connections and has settled for an unpaid magazine internship while slinging drinks on Bleecker Street just to make ends meet. That's when she hears the infamous Walker Reade is looking for an assistant to replace the eight others who have recently quit. Hungry for a chance to get her manuscript onto the desk of an experienced editor, Alley jumps at the opportunity to help Reade finish his latest novel.

After surviving an absurd three-day trial period involving a .44 magnum, purple-pyramid acid, violent verbal outbursts, brushes with fame and the law, a bevy of peacocks, and a whole lot of cocaine, Alley is invited to stay at the compound where Reade works. For months Alley attempts to coax the novel out of Walker page-by-page, all while battling his endless procrastination, vampiric schedule, Herculean substance abuse, mounting debt, and casual gunplay. But as the job begins to take a toll on her psyche, Alley realizes she's alone in the Colorado Rockies at the mercy of a drug-addicted literary icon who may never produce another novel and her fate may already be sealed.
A smart, rollicking ride told with heart, Gonzo Girl is a loving fictional portrait of a larger-than-life literary icon.
This debut novel is raucous, page-turning, head-spinning, and side-splitting as it depicts a boss and mentor who is both devil and angel, and a young heroine who finds herself tested in the chaos that surrounds him. An intense story, Della Pietra's tale about writing, firearms, psychotropics, and the pros and cons of hot tubs will suck you in and take you on ride.
The Last Bookaneer - Matthew Pearl
The bestselling author of The Dante Club takes us deep into a shadowy era in publishing ruled by a forgotten class of criminals
A golden age of publishing on the verge of collapse. For a hundred years, loose copyright laws and a hungry reading public created a unique opportunity: Books could be published without an author's permission with extraordinary ease. Authors gained fame but suffered financially—Charles Dickens, Mark Twain, Robert Louis Stevenson, to name a few—but publishers reaped enormous profits while readers got their books on the cheap. The literary pirates who stalked the harbors, coffeehouses, and printer shops for the latest manuscript to steal were known as bookaneers.
Yet on the eve of the twentieth century, a new international treaty is signed to protect authors and grind this literary underground to a sharp halt. The bookaneers, of course, would become extinct. In The Last Bookaneer, Matthew Pearl gives us a historical novel set inside the lost world of these doomed outlaws and the incredible heist that brought their era to a close.

On the island of Samoa, a dying Robert Louis Stevenson labors over a new novel. The thought of one last book from the great author fires the imaginations of the bookaneers, and soon two adversaries—the gallant Pen Davenport and the monstrous Belial—set out for the south Pacific island. Pen Davenport—a tortured criminal genius haunted by his past—is reluctantly accompanied by Fergins, the narrator of our story, who has lived a quiet life of bookselling before being whisked across the world on his friend's final caper. Fergins soon discovers the supreme thrill of aiding Davenport in his quest: to steal Stevenson's manuscript and make a fortune before the new treaty ends the bookaneers' trade forever. Yet Samoa holds many secrets of its own, and the duo's bookish concerns clash with the island's violent destiny. A colonial war is afoot between the British, American, and German powers; even as Stevenson himself quietly supports native revolutionaries from high in his mountain compound. Soon Pen and Fergins are embroiled in a conflict larger, perhaps, than literature itself. Illuminating the heroics of the bookaneers even while conjuring Stevenson himself to breathtaking life, Pearl's The Last Bookaneer is a pageturning journey to the dark heart of a forgotten literary era.
Second Life - S.J. Watson
Julia's life is comfortable, if unremarkable, until her sister's brutal murder opens old wounds. She finds solace in her sister's best friend, Sophie, but when Sophie reveals the extent of her sister's online life, Julia becomes convinced that the truth about her death lies deep in the dark, sordid world of online chatrooms and internet sex.

What begins as Julia's search for the truth about her sister quickly turns into an exploration of herself and her own desires. After all, the internet is her playground, and why be just one thing when you can be as many as you like? What could possibly go wrong? After all, it's only cybersex, isn't it? No one's going to get hurt.

But then she meets the dark and mysterious Lukas in an online chat room, and things begin to get very dangerous indeed.
Normal - Graeme Cameron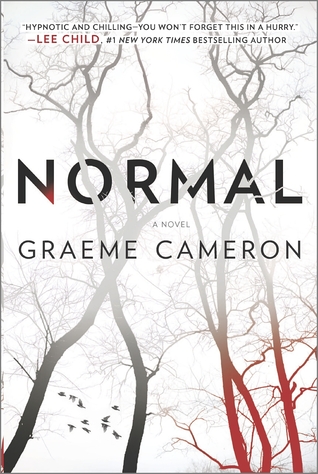 This is a love story. No, really.

He lives in your community, in a nice house with a well-tended garden. He shops in your grocery store, bumping shoulders with you as you pass him and apologizing with a smile. He drives beside you on the highway, politely waving to let you into the lane ahead of him.

What you don't know is that he has an elaborate cage built into a secret basement under his garage. And the food that he's carefully shopping for is to feed a young woman he's holding there against her will--one in a string of many, unaware of the fate that awaits her.

This is how it's been for a long time. It's normal...and it works. Perfectly.

Then he meets the checkout girl from the 24-hour grocery. And now the plan, the hunts, the room...the others. He doesn't need any of them anymore. He needs only her. One small problem--he still has someone trapped in his garage.

Discovering his humanity couldn't have come at a worse time.